Our Eye Care Team
Meet the experienced and friendly team who make Dr. Riley's office the leading provider of vision care products and services in Brownfield.
---
Dr. Kelly M. Riley
 Kelly Riley is a compassionate doctor who treats every patient as if they are a member of her family. She is an avid Texas Aggie fan and animal lover. When she is not caring for patients, you will likely find her sampling a new recipe or watching college sports with her husband. Dr. Riley is looking forward to meeting you and providing all of your eye care needs.
---
Dora Valdez
Dora has been with us since 2014 and is studying to become a certified paraoptometric.  She is fluent in Spanish and enjoys cooking Mexican food, baking, and family time. When Dora is not at work, you can find her spending time & making memories with her grand kids, Alexis and Ashton.
---
April Jacuinde
April grew up in Seagraves. Optomet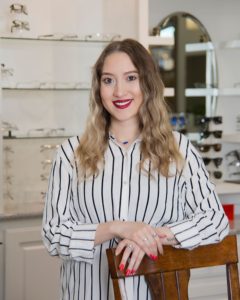 ry peaked her interest, and she joined our team in 2016.  April has always enjoyed trying new things and also enjoys exercising. She loves spending quality time with her family, friends, and especially her daughter, Aurielle.
---
Joan Magaña
Joan became a part of our eye care family in 2016 and brought with her an extensive knowledge of the insurance industry.  If you have a question regarding your insurance, she is your girl!  Her hobbies include reading and scrap-booking. She also enjoys spending time with her husband and two children, Emily and Matthew.  Joan is also fluent in Spanish.
---
Jacque Yowell
Jacque Yowell grew up in Quanah Texas and has recently returned to the eye care profession. She has been in the eye care since 2007 starting in Amarillo, to Canyon, and then Brownfield to work for Dr. Riley. She enjoys her work in the optical and customer service is her main priority. Jacque loves being outdoors and spending time with her family. She married her husband Brad back in 2013 and three years later had a beautiful little girl, Breslyn.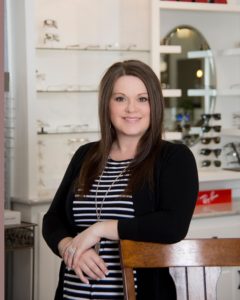 ---
Victoria Salas
Victoria has lived in Brownfield all her life. She loves to support local businesses and  worked at a local pharmacy for 13 years. She is now excited to be part of the team at your local optometrist. Her primary goal is to make patients feel at home. On the weekends, you'll find Victoria and her baby girl, Zaidree in a basketball court cheering on her oldest daughter, Amery and the coach who is her husband.
---
Dalyce Stone
Dalyce grew up in Levelland and just recently got married and moved to Brownfield. One of her passions is to serve others and therefore, is excited to start her career in eye care. She looks forward to meeting new people in the area.